Community Profile
Madrona
The New Rennaisance
This journal contains content only suitable for those over the age of 18.
Free Account
Created on 2012-01-16 22:22:51 (#1430278), last updated 2017-08-19 (5 weeks ago)
2,746 comments received
631 Journal Entries, 520 Tags, 0 Memories, 3 Icons

About
| | |
| --- | --- |
| Name: | Madrona |
| | |
| Website: | Madrona_Project |
| Membership: | Open |
| Posting Access: | All Members |
| | |

Mini Bio
What is the madrona project?
The Idea is simple, have many writers write many short stories that center on one themed world, Madrona.
In the far future the world now known as Earth and once known as Terra comes to be known as Madrona. Our present day is their long forgotten history. The technology we enjoy has been lost, rendered useless by random electromagnetic field shifts in the planet's crust. The majority of the world is recovering from a long, deep, dark age and a new renaissance is taking place. The kingdom of Madrona has been lead fearlessly ruthlessly and efficiently for three generations and now its principalities and allies stretch across all of Europe and into Asia.
How do I Participate in Madrona?
There are two basic ways to participate.
1.Write stories based on the Madrona theme either by using Madrona proper as a background or using someone eles's created cannon to work from .
2.Claim a land, do some research and create your own cannon.
Claims post here
Here comes the fun part.
Character borrowing and cannon in Madrona proper is very fluid. Once someone writes something it becomes cannon unless it breaks the cardinal rule of not following the new renaissance theme.
For example once someone writes in a story that there is a restaurant in town named the Gypsie it exists in Madrona, all of the other writers will be able to have their characters eat there in their own stories. It is highly encouraged that new members read as much as they can to get a feel for what exists in Madrona if they choose to write there. Characters are also fluid but each writer can reserve their main characters for themselves.
As of this post Madrona has no Bakery, Bar, Hotel/Inn/brothels,carters, farmers, merchants,butchers, blacksmiths, healers,herbalists... There is a lot to fill in.
Of course you can write for any of the other lands that are claimed as well, but you will need to find out the claim owner's official cannon and any hard fast rules for their territory.
A Suggested strategy: if you are writing a claimed area you might want to pop over to
madrona_info
and see what your neighbors are doing. While there please share any information you have about your lands or people. You need not have them posted yet. It makes information and research articles available to anyone interested in what you are working on.
Our thanks to
vexed_wench
for thinking of this method for sharing your information and research freely among the members it will save some people a lot of time finding the same information.
Remember to respect each other, and their points of view. If there is a need to post rules of conduct some people will be gone before the ink dries.
Please put the body of your stories behind an LJ-cut and we also ask that you use the following header when posting to the main community:
Title: An awesome fic about the king of Madrona
Author: lj or penname
World: Madrona or claimed area
Main Characters: main characters
Borrow: Yes or no to letting others borrow the main characters
Summary: A hint of what to expect.
Participation Banner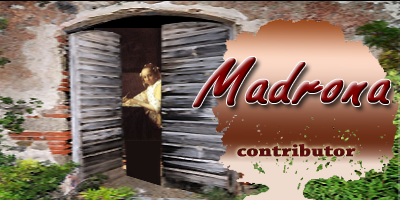 FLAG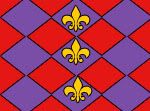 National Novelist Writing Month is November

Much love to our affiliates. Check them out!
fc_smorgasbord
36_plots
fandomwords100
fanfic_bakeoff
multifan_gift
hentai_contest
for the complete list, or if you want to affiliate with us go
here
our affiliate banner:
Here is a List of the existing lands of Madrona and their administrators.
Everyone -
Madrona Capital
kiramaru7
-
St. Mikhailsburg,
Germania.
Fierza
Roseburg
Castrillón
vexed_wench
-
Doyla & Mond,
Isle of Mer
Bergljot
Castus
Angel Path and Blessed Isle
teevee_etc
-
Scholarion
lynx212
-
Hudor
jimbobmcclan
-
Monac
ladyt31
-
Lycoris
aranele
-
Vrakosturu
kattrip033
-
Licentia
peony_black
-
Armorie
cheshirejin
-
River's End
Nourrir Marteau
n0t_again
-
Rockslide
R'kanseel

Connect
Administrators

Members (5):

Subscribers (5):

Linking
To link to this user, copy this code:
On Dreamwidth:
Elsewhere: